New discovery: Can Apple Watch detect COVID-19?

Hey, Siri, can the Apple Watch predict a person's risk of contracting COVID-19?
The frightening thing about new coronary pneumonia is that the patient's symptoms during the incubation period can be very mild, and may even be mistaken for a general cold. According to news on April 15, in order to detect new coronary pneumonia as soon as possible, Apple launched a study to study whether Apple Watch can be used to detect respiratory diseases such as coronavirus or influenza. Although Apple initially announced the study at the Time Flies event last September, it was only recently launched.
Jay Shenduer, professor of genomic sciences at the University of Washington School of Medicine and director of Brotman, said: "I hope that the physiological signals from the Apple Watch will enable people to identify people who are born with a disease and quickly test them so that they can self-isolate and break. The spread of the virus in the community." The Batty Institute said in a statement when announcing the study in September last year.

Apple: Can Apple Watch be used to detect COVID-19
Whether Apple Watch can be used to detect respiratory diseases such as coronavirus or influenza, this research will rely on the optical heart sensor of wearable devices and weekly self-reported surveys to find out the results of participants who are eventually infected with Covid virus, influenza and other viral infections. mode. The study, led by researchers from Apple, the University of Washington School of Medicine, the Seattle Flu Research Institute, and the Brotman-Barty Institute for Precision Medicine, began this week to recruit iPhone users in the Seattle area.
Researchers are particularly interested in studying people aged 22 and above who are at increased risk of infection due to their front-line work or group living conditions. Each contestant will receive a new version of the Apple Watch. Wear it day and night during the month. The device will track heart rate, blood oxygen levels, physical activity and sleep throughout the process, as well as those from Latin American, black, and indigenous communities who are disproportionately affected by the coronavirus pandemic.
Participants will be required to log in to the Apple Research app every week, answer questions about their lifestyle, and record any respiratory symptoms. If any participant becomes ill during the study, they will undergo additional analysis by Apple Watch, and the research team will provide nasal swab tests at home to detect Covey's virus, influenza and other acute respiratory diseases. At the same time, the researchers will also test whether accepting simple behavior prompts such as hand-washing reminders can help reduce the possibility of Apple Watch users being infected with the virus.

Fitbit: Hope to use algorithms to detect COVID-19 (new coronary pneumonia) as soon as possible
Fitbit, a major wearable device manufacturer, announced in November last year that it had received nearly $2.5 million in research grants from the U.S. Department of Defense. Fitbit will use this funding to develop an algorithm that can detect COVID-19 (new coronary pneumonia) before symptoms appear. To test the effectiveness of the algorithm, Fitbit will collaborate with Northwell Health's Feinstein Institutes for Medical Research.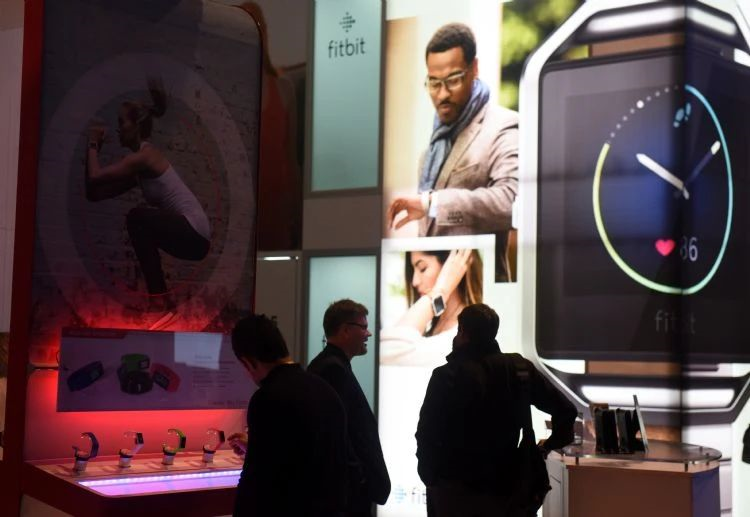 According to MobiHealthNews, in order to develop a COVID-19 detection algorithm, Fitbit began recruiting test subjects in May 2020. These test subjects are all Fitbit users from the United States and Canada who are over 21 years old. Some of them are confirmed patients, while others have suspected symptoms. The Fitbit study has so far recruited 187,000 participants and 2,700 confirmed cases.
Studies have shown that Fitbit devices can detect that users have COVID-19 on the day before symptoms appear, with a detection rate of 50% and a specificity of 70%. The most practical predictors are the breathing rate, resting heart rate, and heart rate variability measured when the user sleeps.
03
Aura: Wearable system with apps and online dashboard
The first few days of respiratory infections (especially COVID-19) are essential to provide intensive care and prevent further spread. Aura is the only medical-grade system for respiratory infection detection, a wearable system with apps and an online dashboard that can help curb COVID by automatically reminding individuals of the earliest physical signs of possible infection (even if there are no symptoms) -19 spread.
How does Aura work? The user wears E4 or EmbracePlus to maintain daily activities, then the wearable device collects the user's physiological data and vital signs, and finally transmits the information to the Care platform. Aura explains and evaluates the user's health status and infection risk, and allows early intervention or self-isolation.
In addition, in October last year, researchers from the Scripps Research and Translation Institute already stated that their DETECT research with smart watches and accompanying smart phone applications (both launched in March last year) have successfully identified new Heart rate, sleep quality, and activity level patterns related to coronavirus infection.
As vaccines begin to be promoted globally, the next step is to ensure that infected patients are detected as early as possible. Smart watches that can detect COVID-19 may be an important step in the global response to COVID-19.